Welcome to Pediatric Cancer Action Network
Our mission is to reduce the financial burden placed on families diagnosed with pediatric cancer and to advocate for a cure through awareness, education and action. With your help we can make a difference. Our website furthers our mission by providing ways for you to learn more and get involved. Thanks for visiting. Your support is appreciated.
---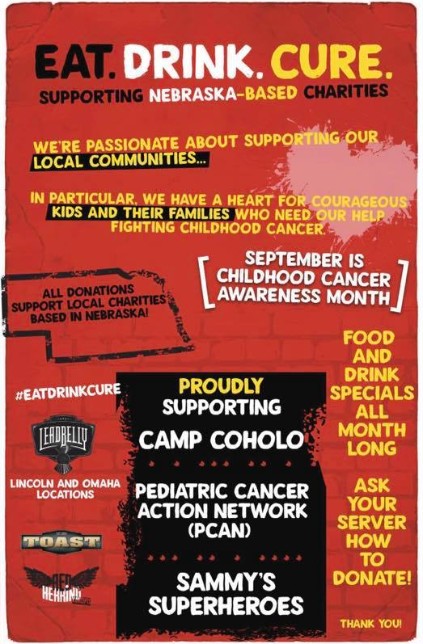 Eat.Drink.Cure
Join us all month long at both the Lincoln and Omaha Leadbelly locations, or visit us at Toast in Lincoln (Fallbrook) for the 2nd annual Eat.Drink.Cure campaign! Enjoy incredible food and drink specials and support PCAN, Sammy's Superheroes, and Camp CoHoLo during Childhood Cancer Awareness Month! Tell 'em PCAN sent ya! Don't miss the PCAN Chicken & Broccoli Mac & Cheese... it's amazing! 
---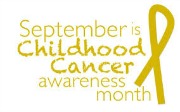 September is Childhood Cancer Awareness Month! Nebraska ranks #7 in the nation for incidences of childhood cancer. We can all make a difference in the lives of Nebraska families battling childhood cancer this month! Join us by making a donation this month to ensure funds are available to every family in need. Every little bit helps!  Click the Donate tab above or mail your donation to PCAN, PO Box 22992, Lincoln, NE  68542.
$25 provides a tank of gas for a family traveling to Omaha for treatment
$50 provides a meal for a family 
$100 provides medication for a child in treatment
$250 provides energy assistance/utility bills for a family
$1000 provides relief from medical bills
$2000 funds a family in whatever pressing needs they have (medication, rent, travel expenses, medical bills, etc)
#GoGold in September
---
---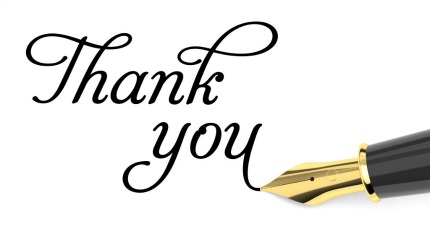 A big thank you to Good Shepherd Lutheran Church & School in Lincoln for hosting our 4th Annual Pancakes for PCAN event! This year's event raised almost $3,000 for local families battling childhood cancer, in spite of all the snow and bad weather! Thank you Nebraska Wesleyan students, Lincoln Optismists, Avalon Hospice, Boy Scouts, and many more for your volunteer service!