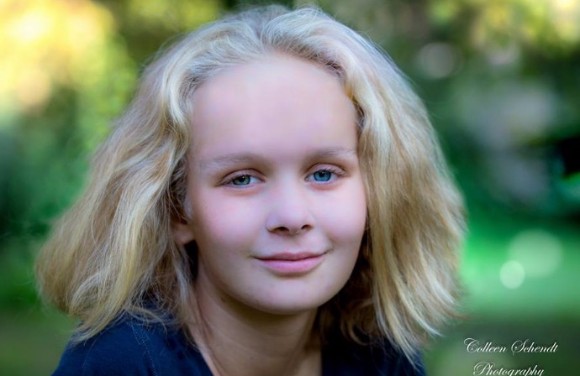 UPDATE*** Maddy passed away September 5, 2016, just eight days shy of her 14th birthday. 
Maddy Spellman, 
Her mother writes:
"She has been through a lot the last few months she just finished radiation July16 and started oral chemo at home a few weeks ago, she was hospitalized about 2 weeks ago for an infection and was doing well the first few days then was in PICU for low blood pressures, she was moved back to a regular floor when her pressures were under control after 5 days, she was doing well then developed right side pain and after test they determined her body just has had enough and is starting to shut down. We were able to get her home with the help of the Children's transport team and the wonderful staff at Children's. She came home on hospice so we are just trying to enjoy the time we have left with her." August 16, 2016
Please keep this child and her family in your thoughts and prayers. 
---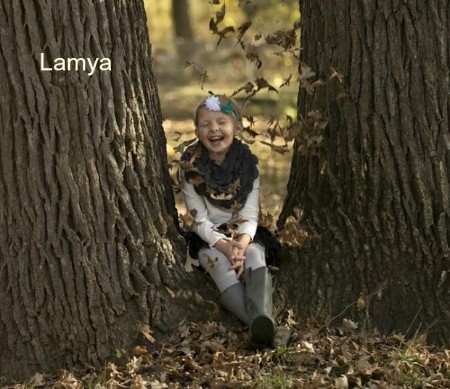 Lamya was diagnosed with medullablastoma at the age of 6 & she is now 8! She loves crafts, softball, bowling, and showing her bucket calf & pig in the 4h during the county fair! 
---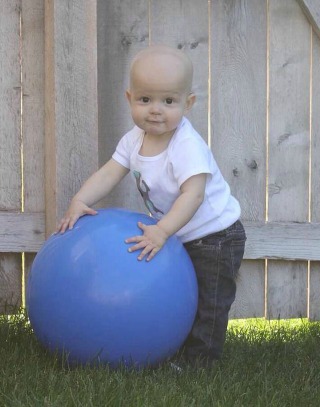 Knox Thomas Lewis
September 10, 2011-October 29, 2012
At just 7 months old, Knox's mom found what looked like a bruise on his bottom during a diaper change. After further investigation, his mom found a lump and immediately flet an urgency to have Knox see the pediatrician. The Lewis family soon heard the word that would roll off their tongues all too easily; rhabdomyosarcoma. Knox started his planned 43 weeks of chemo on April 24, 2012. Throughout treatment, Knox continued to fill the lives of his family with love and happiness. He was always smiling and flirting with anyone he met! His big brother, Aleks and big sister, Isabelle, were head over heels in love with their baby brother. He would gree them with smiles and laughter every morning. 
Despite aggressive efforts with both chemo and radiation, Knox's disease spread. On October 29, 2012 at just 13 months of age, Knox earned his Angel wings. His legacy lives on through the efforts of the Lewis family to raise awareness of the pediatric cancer crisis. 
Knox is our Spotlight Warrior for November 2014.
---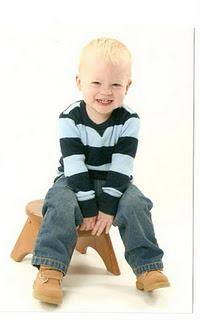 Ryder Thomas Richards; Omaha, NE
Malignant Rhabdoid Tumors
10/15/2008- 10/31/2011
Ryder was an energentic, fun-loving two year old when he was diagnosed with an aggressive cancer. He fought for 10 months before gaining his angel wings on Halloween, 2011. His family keeps his legacy alive by having a "From Ryder, With Love" toy drive for children in Omaha hospitals. They donate all toys on October 15th of each year, in honor of Ryder's birthday. Ryder is our Spotlight Warrior for October, 2014
---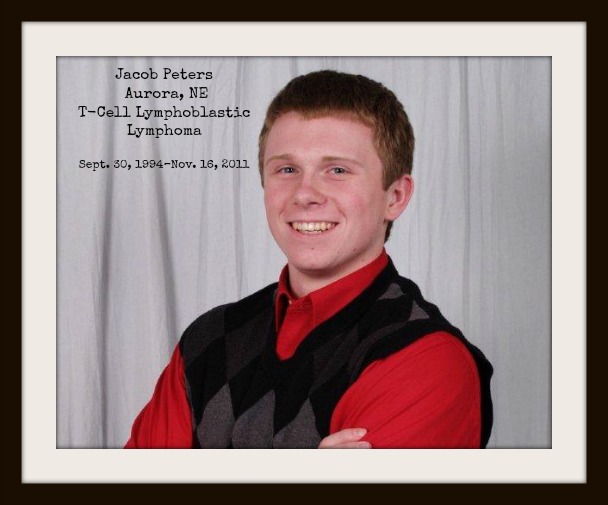 Jacob Peters
Aurora, NE
T-Cell Lymphoblastic Lymphoma
Sept. 30, 1994 – Nov. 16, 2011
Jacob is our Spotlight cancer warrior for September 2014. 
---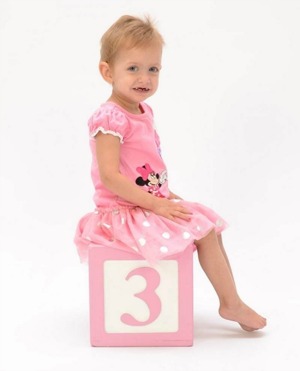 Leyna A, Lincoln, NE
Spotlight warrior- August 2014
Daughter of PCAN Board Members Mitch & Karri (Shiers) Ahlschwede
Stage IV Neuroblastoma, diagnosed at 18 months. Currently 'No Evidence of Disease' and celebrated her 3rd birthday on July 29, 2014. Leyna has three sisters and one brother. She loves Mickey Mouse and playing with dolls.
---